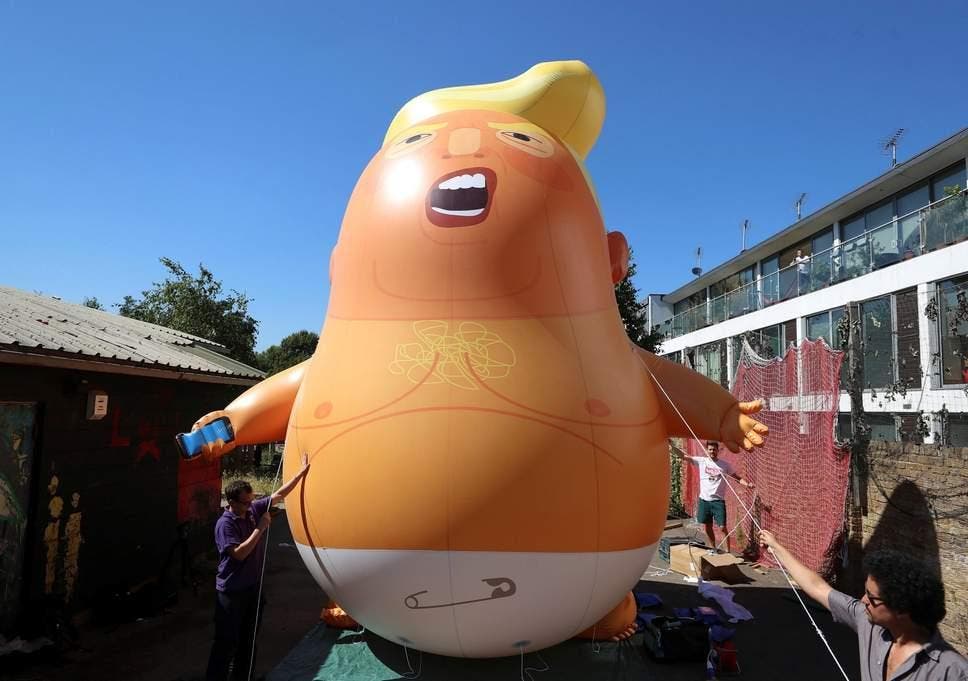 London's City Hall, run by mayor Sadiq Khan, has granted permission for the six-metre inflatable – complete with nappy and man boobs – to go up for two hours at Parliament Square Gardens. Campaigners raised £18,000 online to fund the blimp.

But political allies and acolytes of Mr Trump have slammed the stunt. Republicans Overseas spokesman Drew Liquerman called it "cringeworthy". He said: "It's embarrassing. It's embarrassing for the people flying it, for the British residents of London and for people in the UK."

Nigel Farage, the former Ukip leader, said: "This is the biggest insult to a sitting US president ever. Would this be happening if it was Obama? Makes London look ridiculous."

And the plans drew much ire on social media too. "It's juvenile, disrespectful and offensive," wrote one Twitteruser, Andrew Lindsay, a corporate lawyer. "There are ways to demonstrate. This is not one of them. Grow up Mayor!"
Well, fair enough. It is a juvenile stunt, and speaking for myself, I think it would be far better if they flew the blimp over Trump's Scottish golf course while he is sinking balls into bunkers there, than in London which he is giving a miss. At least that way, he would see what the world thinks of him.
But I will say say one thing for the balloon. It summarises Trump as the petulant man-child he is. His presidency will go down in infamy. But he has the odious Theresa May at his side.