Brexit: Jacob Rees-Mogg claims civil servants are 'fiddling figures' on EU withdrawal, reigniting conspiracy theory row
Image from: Cult Tory MP Jacob Rees-Mogg on Brexit, 'Moggmania' and why nanny's always right
Senior Brexiteer Jacob Rees-Mogg has accused Treasury civil servants of "fiddling the figures" on Britain's withdrawal from the EU, dramatically reigniting a row over allegations that officials are trying to undermine Brexit.

The chair of the pro-Brexit European Research group suggested Treasury staff had produced "politically influenced" analysis and repeated his claim that officials are trying sway policy to keep the UK in the EU customs union.

His comments came a day after his Eurosceptic ally, Brexit minister Steve Baker, was forced to apologise to the House of Commons for initially refusing to dismiss the allegation.
The Tory clown car gets even more drivers. The thought that the Moggster is close to winning a foothold in Downing Street is deeply disturbing. He embodies everything that's wrong with the Tory party – a death wish for Britain.
Considering the Tory Brexiteers fiddled the figures on their infamous bus, the £350 million a week they lied they would pay the NHS…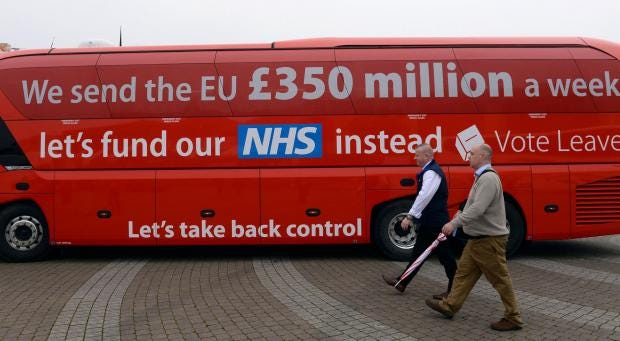 … they are hardly in a position to accuse others of fiddling anything.