Trump spends 100th day at a golf course since becoming President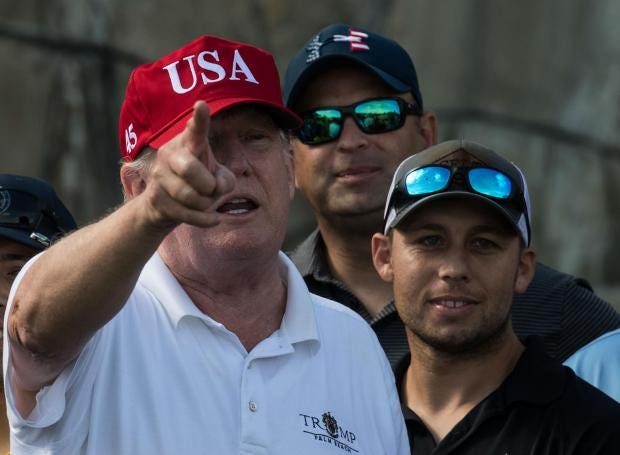 That's 25% of his days as president! How many people on the planet can afford to spend one in four days engaging n their favourite pastime? Damn few.
The [CNN] network said critics had faulted Mr Trump's repeated trips to his properties, as they claim it allows him to boost the profits of the Trump Organisation and give his properties a presidential stamp of approval.

Yet most criticism has been of Mr Trump's apparent hypocrisy, given how often he attacked Barack Obama for playing.

"Can you believe that, with all of the problems and difficulties facing the US, President Obama spent the day playing golf," Mr Trump tweeted in 2014. "Worse than Carter."

During his 2016 presidential campaign, he also vowed he would not be spending his time on the golf course.

"I'm going to be working for you," he said at one rally. "I'm not going to have time to go play golf."
President Arsehole.