Stephen Hawking death: The equation the professor asked to be put on his tombstone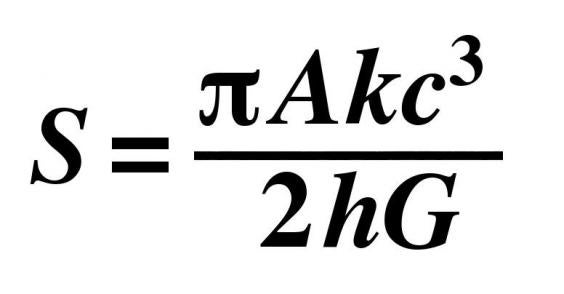 That's the Hawking equation, which describes Hawking radiation emitted from a black hole. It's all to do with quantum, which means no-one actually understands it.
π is, well, π , i.e. 3.14159……………………………………………………………..
c is the speed of light, cubed in this case.
h is Planck's constant.
G, I think, is the gravitational constant, which I can't print here because wordpress is lousy at superscripts and subscripts, but you can google it for your edification.
I don't know about S, A or k, or why it's all divided by 2. I'm not sure googling those would help But apparently it made an impression in circles that could understand it.
Maybe he'll find a discworld on the back of four elephants , riding on the back of a turtle called Attuin. It's not clear what the turtle is standing on, but being a turtle, it appears to be swimming through something, some sort of Void. The Great God Om thinks this is blasphemy. But we know the turtle moves.