Jacob Rees-Mogg 'met with Steve Bannon at London hotel to discuss US-UK politics'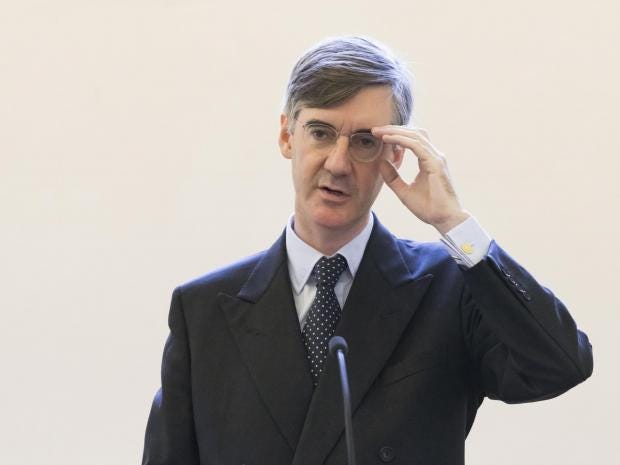 The meeting took place at a Mayfair hotel and Mr Rees-Mogg described Mr Bannon as "an interesting man to have met", it is said.

It is thought they spoke about US and UK politics and the former senior adviser to the President also met with former Ukip leader Nigel Farage.
And many Tories are talking about this guy as a future prime minister. Churchill must be spinning in his grave.