You know Brexit is getting serious when Nigel Farage returns to chuck haddock into the Thames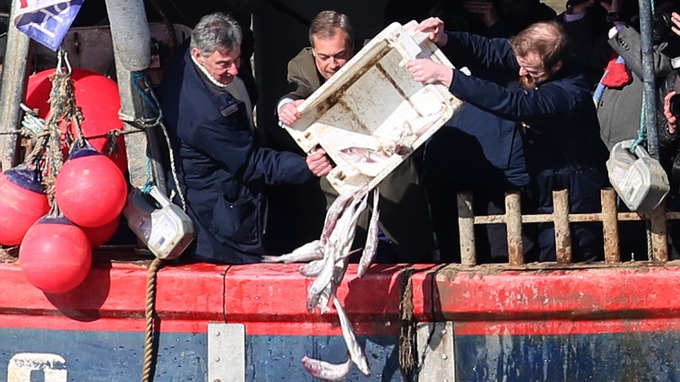 And not just a single symbolic haddock, a whole box of them, actually two crates, not sure what the symbolism of that is, which might have made a hearty supper for a bunch of needful people. But no, into the Thames it all went. As the article comments:
Just as it is said that men and women in cities are never more than six feet from a rat, wherever there is outrage you are never more than six feet from Nigel Farage
Why doesn't Farage just throw himself into the Thames as a protest? Oh, but wait… there are probably European regulations about polluting freshwater rivers, not that the Thames is one of those in that part of London.
Farage doesn't mind polluting it further with crates of dead haddock, but is decently responsible in not adding his own mangy carcass to the general flotsam and jetsam of the river.
How thoughful of him.